"I think aptitude and attitude go hand in hand. As my clients will tell you, I am collaborative, positive and no-nonsense. As a former CEO and COO, I can be counted on for a big picture business perspective."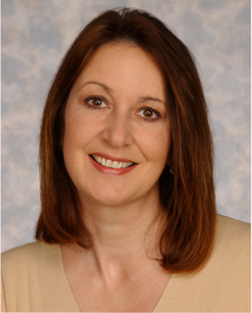 A Few Words from Stacey
While the Curriculum Vitae below provides details of my career, we all know looking good on paper doesn't always translate to performance. That's why I'd like to give you some insight into what it's like to work with me.
I love a good business or marketing challenge and finding the shortest, most efficient solution to every problem. This could mean a brand revamp, a strategic business shift, operational changes or finding a way to leverage a brand advantage or a competitive weakness. As "your link to successful ideas, brand and people," I can put you together with the experts you need to get your message out. Depending on your needs and budget, this may mean bringing on one of my tried and true expert consultants or helping you hire the right person for a full time, internal position.
I think aptitude and attitude go hand in hand. As my clients will tell you, I am collaborative, positive and no-nonsense. As a former CEO and COO, I can be counted on for a big picture business perspective. I have also spent enough time in the marketing trenches to understand the importance of paying attention to detail. My stints in client services taught me to work well with others and anticipate client needs. As a marketer, I make a point of keeping up with the latest trends, influences and media options. My experience covers many industries, and what I don't know, I learn quickly. I immerse myself in your business, problem and competitive environment to arrive at the custom solution that's best for achieving, and hopefully, exceeding your goals.
While many of my clients like to keep me involved, or use me as an occasional touchpoint when they need a fresh and informed perspective, I don't like to drag things out on a specific job. Being in business for myself allows me to be nimble and flexible. I'm fast and focused, and I like to make decisions quickly and effectively.
I look forward to meeting you and learning more about your business.
Stacey Paynter – Curriculum Vitae
Stacey draws on 25+ years of experience to develop solutions that link a client's brands more strongly to the bottom line. Her strategic programs impact every "touchpoint" in the sales process, resulting in greater customer loyalty, increased brand preference and enhanced competitive differentiation. Her capabilities include marketing strategy, communications planning, brand management and guiding operational support for marketing initiatives. Stacey's experience spans many industries, including consumer goods, healthcare, financial services and retail.
Since 2004, Stacey has been using her skills to help clients as a consultant in marketing guidance and business planning. Through her company, Strategic Connections, LLC, Stacey has helped her clients develop brand strategies, increase sales, redirect customer acquisition efforts, build operational infrastructure, and expand into new markets. Recent clients have included Bank of America, BCCI Construction Company, CDW (Healthcare Division), Closet Factory, Eisenhower Medical Center, El Camino Hospital, Lifescan (Johnson & Johnson), and Mercantile Systems, Inc.
Previously Stacey Paynter was CEO of Publicis Dialog, the San Francisco office of the third largest global communications firm. While there, Stacey used her far-reaching knowledge of collaborative communications to play a key strategic role in each client's business — clients such as Countrywide, Hewlett-Packard, L'Oreal, Peak Wines (a division of Jim Beam Brands), Microsoft, Wells Fargo and Whirlpool. She also co-authored the vision of Holistic Communications, the media-neutral communications approach which Publicis Groupe adopted and rolled out worldwide.
Prior to her career at Publicis, Stacey was at EvansGroup, starting as the Production Manager and eventually becoming the COO. She was responsible for turning the office around to profitability, making it the second largest and most profitable office in the network. In her 13 years with EvansGroup, Stacey worked on accounts such as Acuson (Siemens), ATL (Philips), Behring Diagnostics, Dakin, Gloria Jean's Coffees, Nestlé, Netscape, Orchard Supply Hardware, Texas Children's Hospital, Thrifty Rental Cars, Visa and Washington Hospital Healthcare System.
Stacey started her career in the corporate identity industry. Working with companies such as Castle & Cooke, Dole, American Canners and Growers, Chevron and Clorox.
Stacey holds a BA degree from San Francisco State University, where she graduated with honors. She lives in Marin County with her husband and son.